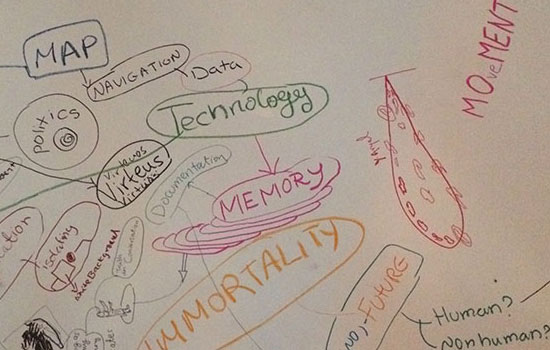 Collective drawing generated during the round table event of March 12, 2015.
Afin d'étendre les activités publiques organisées par notre groupe de recherche, le GRUPMUV est ravi d'annoncer l'arrivée d'un nouveau texte à leur volet de publications. Il s'agit du texte de Erin Manning, intitulé
Movement Drawing Movement,
maintenant en ligne ici.
Bonne lecture!